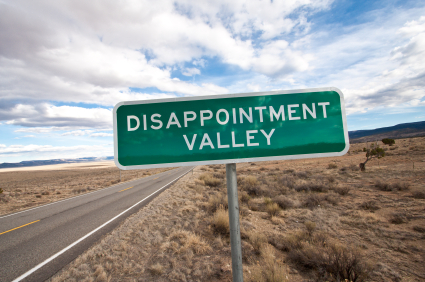 It is Wednesday afternoon. I'm in my hotel room and I am working on "church stuff." If you are not up to date on all the latest details of my life—let me fill in the blanks.
On Sunday we had a wonderful Celebration of Art day AND we had churros. One of those two things alone would make it a great day but we had both and I had two churros! Yum. Also a big thank you to all who had a hand in making the Celebration of Art a wonderful experience this past weekend! It was awesome!
I left church Sunday afternoon and flew to Chicago because we were told that our house was finally going to sell after being on the market for two years. First the home was supposed to close on Friday and then it was moved back to Wednesday (today—the day I am typing this). This only gave us two days to completely vacate and clean our house. This would only take one day if I only had deal with what I left behind in Illinois. However, I also needed to get my mother in-law (Memaw) moved too. Thankfully Rachel (Mrs. Pr. Ben) came out to help!!!
After working pretty much non-stop Monday and Tuesday (all day and into the evening), the house was empty and it was clean.  Time to go check in to a hotel and sleep in a real bed for the first time since Saturday night. Time to relax.
As we were checking in to our hotel we received a call from our attorney and realtor—the closing on our home is delayed. As of now, we no longer have a closing date and the house is still ours. We were told that the delay may be temporary, but we don't know for sure. We were  just twelve hours from officially selling our house!
I told several people at church last Sunday, "It ain't over, 'til its over." (Yes, that's a Yogi Berra quote from about 1973).  I hate to say those were prophetic words, but they are certainly true at this point.  So, if you are in church on Sunday, you don't need to ask if we closed on the house. We haven't.
We changed our flights and we are coming home tomorrow (Thursday). By the time you read this article—I will be back in California.
Needless to say, I am disappointed. Here is the definition of that word just so you know that I am using the correct term. "Disappointment: the feeling of sadness or displeasure caused by the defeat of one's hopes or expectations."  Yep, I'm disappointed. My hopes and expectations have not been met.
BUT…
This is beyond my control and there is nothing I can do about it. Because of that, I try not to spend much too time or energy on things I cannot control or fix. That doesn't mean I am not disappointed but it does mean I don't add fuel to the fire of my worry.
I also know that this setback was not caused by God or somehow diminishes God's love for me and my family.
I am reminded Jesus words in times like these. "Who of you by worrying can add a single hour to his life?  Therefore do not worry about tomorrow, for tomorrow will worry about itself. Each day has enough trouble of its own." Matthew 5:27&34
 Instead Jesus gives us an alternative. "But seek first God's kingdom and His righteousness…" Matthew 5:33
 The best way for me to do that is not to dwell on what I can't control (selling and closing on our house in Illinois) and focus on: God, God's Kingdom, and God's righteousness (relationship).
Honestly the best way for me to focus on those things is to pray and meditate (think). Bill Hybels once said in relation to these verses in Matthew 5, "If you have time to worry, you have time to pray." That is so true for me.
This is what I have been doing since last evening. I will do what I can when I can. But when I can't do anything, I'll think about God, God's promises and pray.
God bless,
Pr. Ben