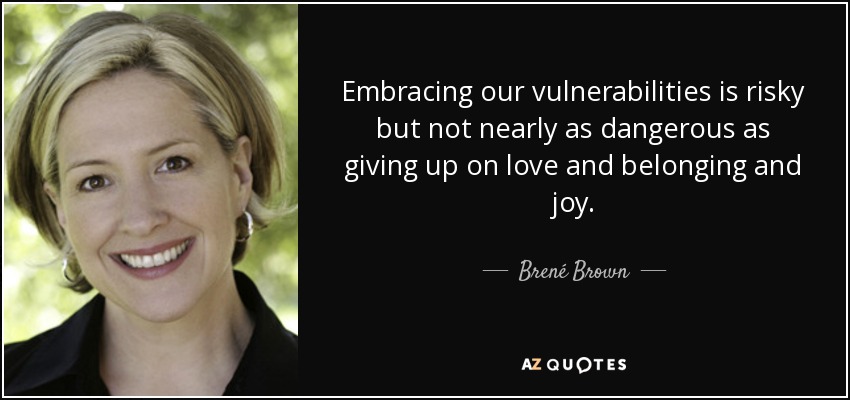 Love is a risky business.
Every time you open yourself up to love and to be loved, you also run the risk of having your heart broken.
Friendships sometimes end.
Couples divorce.
Everyone eventually dies.
Love can be hazardous because heartbreak eventually catches up. That might sound like a negative statement but it is not meant to be. Let me explain…
Humans are amazing! We know the risks of love, yet we give our hearts away anyway! Why? Because we are made for connection.
According to Mathew Lieberman, author of Social:  Why Our Brains Are Wired to Connect, He suggests the infant's social needs for connecting with a caregiver who is committed to meeting the infant's biological needs – food, water, sleep, shelter, safety – is paramount.  No connection, no survival.  He says love and belonging are NOT conveniences we can live without. As 60 years of attachment research attests; connection is the platform for the rest of existence, thriving and flourishing.
In other words, it is not just a pastor telling you that you need love in your life in spite of the inherit risks. You can't survive without it.
Even if I wanted to avoid all possible heartache by retreating from family, not make friends, never get married, or ever have children or pets…I am not sure it is possible. Even if it was conceivable, we would be worse off for attempting to do something against our nature.
When we lose someone we love, it hurts because love matters. When there is a relational ending, we are in pain because relationships are important to us.
I was reminded of this on Wednesday night when we said goodbye to our boy dog Momo. It hurt so much to watch him pass. Why? Because we have spent the last 13 years sharing the same home, eating (some of) the same food and enjoying each other's company (most of the time). A part of our hearts went with Momo as he left us because of the love we shared.
It won't stop me from loving our other two dogs. It won't stop me from loving Mrs. Pr. Ben. It won't stop me from loving my kids or my parents. It won't stop me from loving at all. As a matter of fact, this loss (and every loss in my life) has caused me to love the people and animals closest to me even more. Weird huh?
As I think about it, a dog's love for its people is not complicated like human love can be. It is unconditional. Don't be offended, but I see a little bit of Jesus' love for me when I see how our dogs love us without reservation or condition.
At the heart of the good news (gospel) about God is His love for us. A big love that never ends in heartbreak.
St. Paul tells us that "The last enemy to be destroyed is death." 1Corinthians 15:26
That is exactly what God did on Good Friday and Easter morning. The only way to obliterate death was to destroy it from within. The Son of the Living God became human in order to bring life out of death. Only God could do this. Yet it took God the Son to die in order to abolish death.
In the moment of resurrection, death no longer had permanent power. It went from being a destination to becoming a doorway.  St. Paul quotes Isaiah when wrote a little later in 1Corinthians 15 "Death has been swallowed up in victory." (15:54b)
Never forget that all of this was done out of love for us and for creation. Earthly love may be fragile and risky, but God's love is not.
One of the lesser studied books of the New Testament is the book of Colossians. It is a letter of Paul that paints a different picture of salvation. In Colossians, Paul paints a cosmic view of redemption that involves everything (not just humanity).
I like the version from Eugene Peterson's "The Message."
"From beginning to end Christ is there, towering far above everything, everyone. So spacious is he, so roomy, that everything of God finds its proper place in him without crowding. Not only that, but all the broken and dislocated pieces of the universe—people and things, animals and atoms—get properly fixed and fit together in vibrant harmonies, all because of his death, his blood that poured down from the cross."
Like I said, in this life, love can be risky. But I wouldn't trade all the love I have received over the years for no love at all.
If you see me (and Rachel) at Bethel, just know that we are sad right now and tears flow pretty easily. We give thanks to God for gift given at Easter…it is that love that keeps us moving forward.
God bless you all,
Pr. Ben