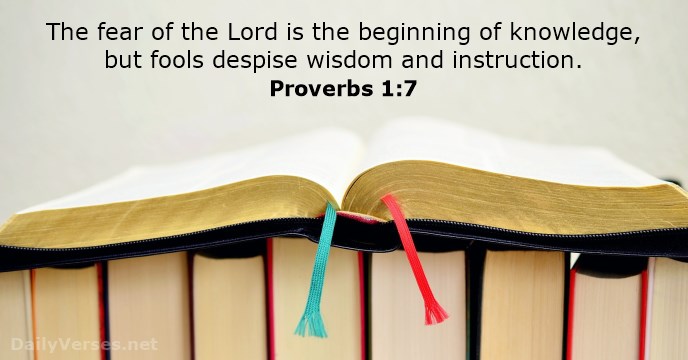 I will instruct you and teach you in the way you should go;
            I will counsel you and watch over you.
                                    Do not be like the horse or the mule,
                                    which have no understanding  Psalm 32:8-9
Which part of the week are you spending learning about God outside of sitting in worship on Sunday morning (which isn't a classroom)?
What is the most recent thing you learned about God?
Are you willing to learn something new about God?
I ask these questions because I am committed to learning something new whenever I can. I can remember a pastor once saying, "You are either growing or dying; there is no in between." So let me ask you, "Are you growing or dying?"
As a matter of fact, whenever I learn anything new (that on the surface looks like it has nothing to do with God) I put that new thing through the lens of my theology and relationship with God. Why? Because everything is theological.
I don't think I have arrived or do I believe that I have learned everything there is to know about God and the world He created for us.
The opposite of faith (trust in God) is not doubt… it is certainty. Whenever we wrongly believe we have everything figured out, we stop growing in knowledge, we stop growing spiritually and we quite possibly stop growing emotionally.
The resistance to learn is… well… unwise. (see Proverbs 18:2)
As a pastor and quite possibly your pastor, I bear some responsibility in your faith formation and I take that quite seriously. I want you to learn and then grow in your understanding of God's love through Jesus Christ. Not only do I want you to comprehend the love of God, I want you to experience it as well. But it doesn't end there. I want all Christians to know and see that God's love is not just for a few but for everyone.
Never forget that knowledge should lead us towards God's love… "knowledge puffeth up, charity edifieth." Knowledge is a means towards a greater end.
I encourage you to pick up a book or listen to an audiobook. Read your Bible. Come to Sunday morning Bible Study. Do something to grow today.
Teach me to do your will, for you are my God; may your good Spirit lead me on level ground. Psalm 143:10