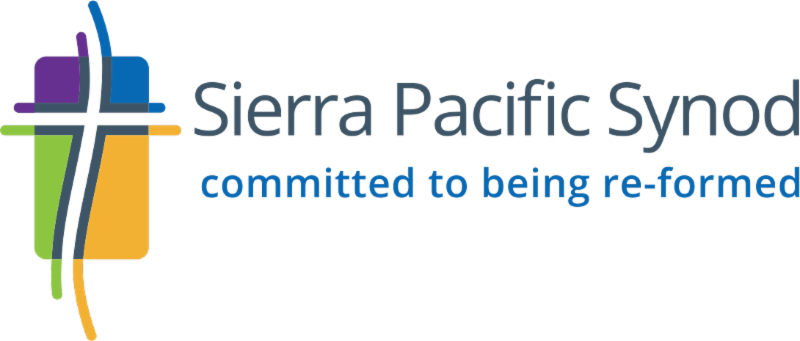 If you are not signed up for the Sierra Pacific Synod e-newsletter, here is what Bishop Mark Holmerud wrote about "hate" and the events of this past week. I hope you find it helpful as we discern who we are and what our response should be to those who hate.
God bless,
Pr. Ben
"Could it be, could it be, that we are called — for such a time as this?" a song by Jonathan Rundman
Hate. Hate speech. Hate rhetoric. Hate crimes. Hate groups.  Hate is the common thread and the impetus behind the 917 Hate Groups that have been identified as operating in the United States. The "Hate Map" of the Southern Poverty Law Center shows that there are 79 such groups in California and 4 in Nevada. These groups advocate hate in all forms — racism, neo-Nazism, white nationalism, anti-Jewish and anti-Muslim sentiments, xenophobia and anti-immigrant beliefs, misogyny, and violence towards the GLBTQ community.
I'm sure the list of those whom these groups identify as objects of hate is more extensive than we want to believe, and more present in this part of our country than we may be aware. At least that's been true for me. I had no idea there are over 83 hate groups operating in our backyard – in the territory of our Sierra Pacific Synod. I imagined the "stronghold" of these groups was in the southern part of our country, in places where violence has been erupting for years, where the lynching of black people was once common, and where people needed to press for their right to ride on public transportation and sit at lunch counters. Not true. It's here. It's now. I have recently been made aware that there are planned demonstrations in the coming months by white supremacist and neo-Nazi groups here in northern California. Perhaps there are planned demonstrations in northern Nevada as well.
The events in Charlottesville a few days ago and many other recent acts of hatred and violence are a clarion call for us to pray, to be aware, to be vigilant, and to speak out where such hate emerges from the shadowy depths where its adherents are emboldened to act out of fear and hate. Could it be that we are called for such a time as this to be voices of the light and peace of the Gospel to be proclaimed with even more ardor and purpose? To make clear, as Presiding Bishop Eaton has called us to do, that "White supremacy has no place in the kingdom of God, only the love and healing of the reign of the Prince of Peace."
If you are feeling called to speak out, The Southern Poverty Law Center has provided a helpful guide called "Ten Ways to Fight Hate" to move us from the uncertainty of knowing how to respond to hate and violence to taking small steps toward speaking out, organizing, standing with those who also wish to decry hate speech and hate groups in our communities.  I invite you to contact your local ecumenical and interfaith groups, civic and governmental leaders and community organizers who are seeking to address the presence of these 83 groups in our area, and the 917 that exist in this country. I am and will be committed to providing support and resources in as many ways as possible to speak of Christ's love in the face of this monstrous evil. I encourage you to follow the links below to learn how you can be involved in this Gospel call to action.  I believe this is a time in which we have been called to speak and act.  May God be with us as we step forward in faith.
Ten Ways To Fight Hate – From the Southern Poverty Law Center website
Peace,
Bp. Mark