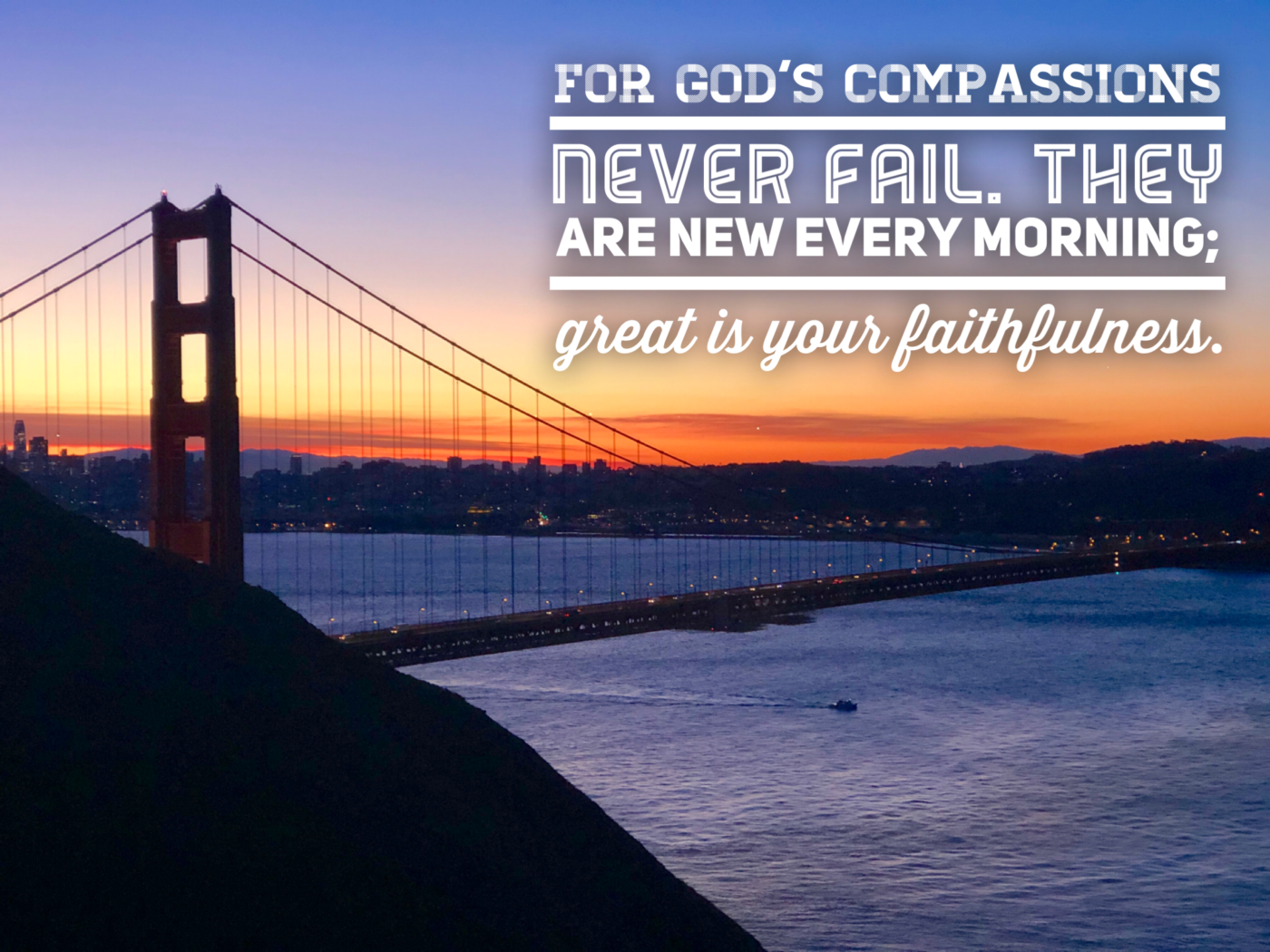 During the "Christmas break" there is always increased traffic by our home. I live in a national park by one of the most scenic and iconic views of the Golden Gate Bridge and San Francisco. Therefore at every holiday (and I do mean every holiday) there are literally thousands more people trying to enter the park and jockey for the best place to park their cars and take pictures. It wouldn't be so bad if people obeyed the traffic laws and didn't stop in the middle of traffic to take pictures from their car.
I am not annoyed at the volume of traffic, I am annoyed at the lack of courtesy by those who delay my travel. It is as if the "rules of the road" apply to everyone else but not them. Now imagine many people acting like that in small space. Just yesterday I saw 3 cars going the wrong way on a one way street so they could get where they wanted go. Still others stopped on the road so they could take pictures and back up already congested traffic.
I know, I seem like a traffic Pharisee (a religious teacher of the Law of Moses in Jesus day). I feel like one too. I think to myself, "just follow basic traffic laws and everyone (including me) will be much happier."
Here is the deal… I know I should be more gracious to every person who comes to take to take in the gorgeous view I see every day (which I do not take for granted) but when some ignore the traffic laws for their own gain, I have a hard time feeling gracious. More often than not I say, "Where are the park police right now???"
That is why I like Saint Paul. He totally understands what I am talking about. Read this…
So I find this law at work: When I want to do good, evil is right there with me. For in my inner being I delight in God's law; but I see another law at work in the members of my body, waging war against the law of my mind and making me a prisoner of the law of sin at work within my members. What a wretched man I am! Who will rescue me from this body of death? Thanks be to God—through Jesus Christ our Lord!
So then, I myself in my mind am a slave to God's law, but in the sinful nature a slave to the law of sin. Romans 7:21-25
Paul understands that we have two "laws" at work within each of us. One law, the law of goodness (think the 10 commandments) which informs us of the things we should be doing as a follower and disciple of Jesus. We all know that we should aspire to do good things as a person of faith as well as avoid other thigns. Most of us could make a list of laws or guidelines to follow Jesus and be a good person. If we take our faith seriously, we try to live by those "rules."
The other law is the law of sin which has power over us all. We may want to do good but we often succumb to temptation and our temper.
The image that comes to mind is the little devil on one shoulder and a little angel on the other whispering into our ear. Is this an oversimplified metaphor? Yes. It does reflect the conflict within all of us. 

Saint Paul feels trapped. He can't live up to the law of goodness because he is also experiencing the judgment of being sinful. He is caught between two very real realities.
Is there a solution? Yes! Here is what Saint Paul discovered…
Therefore, there is now no condemnation for those who are in Christ Jesus, because through Christ Jesus the law of the Spirit of life set me free from the law of sin and death. Romans 8:1-2
Paul tells us this is not about the law of being good or the law of sin. Christ frees us from any law!! It is clear we are not able to follow rules very well and Jesus knows that. That is why God sent himself to us to remove the threat of the law (rules). We are forgiven and freed to respond to God's love. No rules are needed!
I am glad that I am forgiven for my judgmental attitude this past week. I need to be reminded that we are fall short of God's expectations whether it is my attitude or another person's driving. I pray more for my attitude towards other to be changed more than the sharpening of other's driving skills and obeying the rules of the road.
God bless,
Pr. Ben