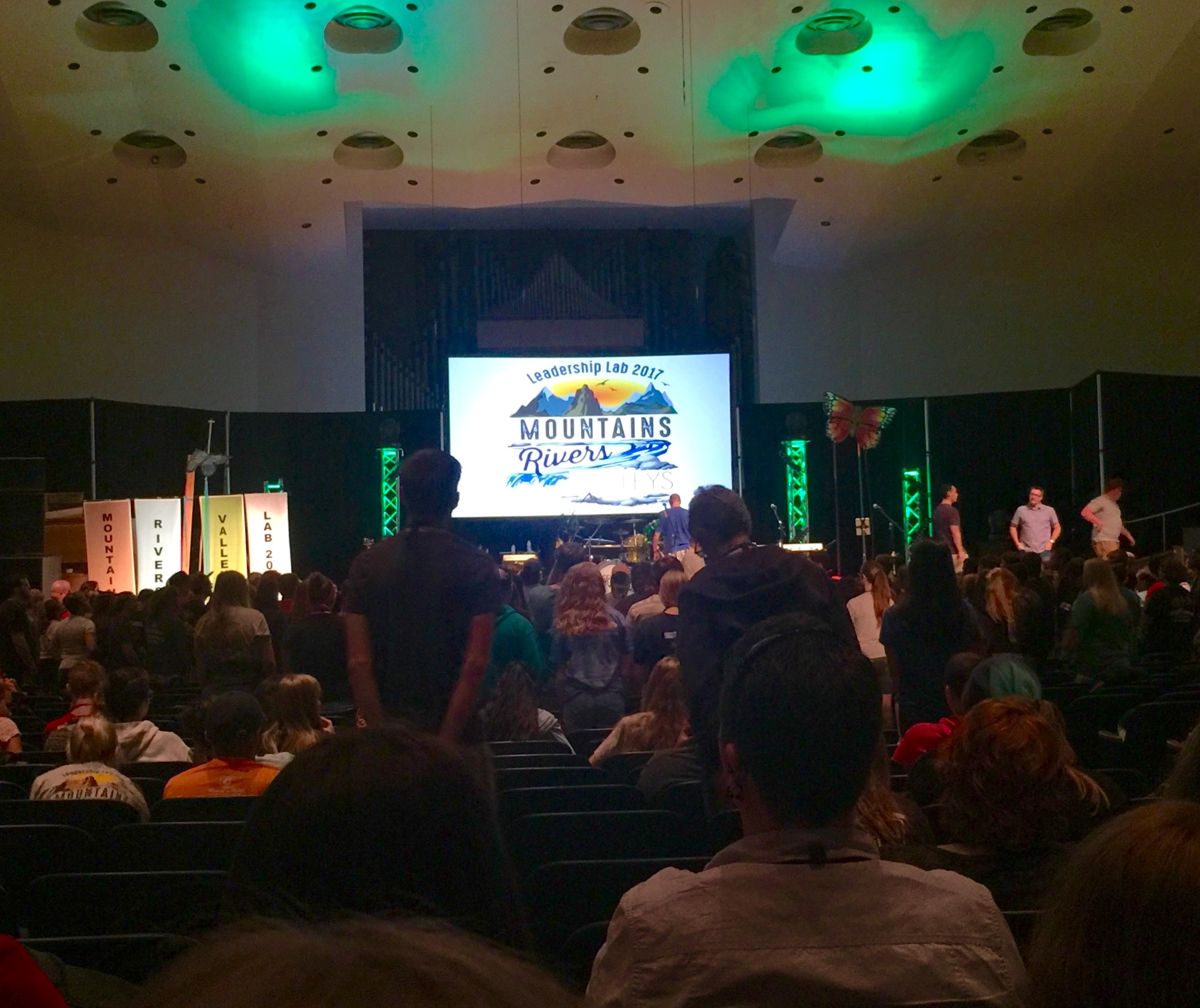 Most of you know where I am this week. I am at a summer camp called "Leadership Lab." I am one of the directors of this 55-year-old camp. For the past 32 summers, I have returned to this place to serve. But it isn't a place. Yes, we do rent Augustana College in Rock Island, IL for a week, but the location isn't the important part. It is the people.
Leadership Lab could be held pretty much anywhere and over the years it has been at Illinois State University in Bloomington, IL and Western Illinois University in Macomb, IL. The location is but a minor detail.
Leadership Lab as in "laboratory" is a place for Lutheran youth to learn about Christian leadership, their faith and themselves in a week long experiential camp. But it is way more than that. It is a clear expression of the Church of Jesus Christ. For one week, this group of people, who gather from as far away as Cupertino, California (me), become a congregation of people who love, support, learn, laugh and even cry together. It is safe place to "let down" and be yourself. It is truly a judgment free zone. I have formed life-long friendships with people who have attended Leadership Lab. It is more than a friendship. We are brothers and sisters in Christ.
I can't help but think of the phrase, "blood is thicker than water" which means your family will be there for you when no one else will. That may not always be true of all families, but it is always true for the family of God. The head of our household went to great lengths to protect and watch over us. Jesus gave his life so that we might be protected from losing our lives one day.
I am privileged to be a part of something that is literally life-changing. I get to see young people grow in their faith and not only learn about God, but to experience His gentle touch in their lives (in front of my very eyes). It is humbling to know that I help facilitate that experience.
This year, one our worship leaders went through Leadership Lab as a student. He is a young guy and he remembered coming to Leadership Lab his first year and saying to himself, "One day, I want to lead worship here." And he now does. Wow. I have seen youth volunteer to sing, share poems, care for one another and experience the freedom of being in a safe place away from all the worries of life.
Since this is a program that progresses through 7 levels, youth can come back every year and experience something new throughout their high school and early college years. Many of our staff went to Leadership Lab as students, including myself. I wouldn't be a pastor today without this program.
If you would like to watch our worship on Saturday morning (which is contemporary and geared to the youth) we stream our worship on Facebook. It will be online at 8:45am Saturday morning on this  Facebook page: https://www.facebook.com/leadershiplab/?hc_ref=ARQzcQ48rjnLAh47CFhqpEstMWr7gLc7F5gnwF6yZbstGBLUmQ_pyAEw2s81fFoDF8Y
You first have to "like" the page and then you can watch us live. Be forewarned, I will preaching on Saturday at Leadership Lab so you will have to see my face also.
Bethel, thank you for supporting me in this ministry. I appreciate it more than you can imagine. I also thank my beautiful and supportive wife Rachel (aka Mrs. Pr. Ben) for putting up with my week-long absence too. She understands that this is an important part of my life.
Yet, when it is over on Saturday afternoon, I can't wait to get home to see Rachel and be with my church family at the beginning of the week.
God bless you all,
Pr. Ben